CAMPING RIVIERA
Credits

www.camping-riviera.it is a project by: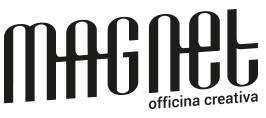 Rebranding and map redesign
Tone of voice and copywriting
Campsite shooting
Asiago Plateau photos
Website navigation, graphic design and development (it-en)
SEO it-en
Magnet officina creativa
Special thanks to:
Megiston: hosting and setup.
Fausto Rebeschin: English translation.
Antonio Fabris Rock: photos of the campsite.
Piero Montesello: photos of the campsite.
Riccardo Stefani e Antonio Busellato: photos of Campolongo.
Lorena Frigo: Verena Ski area photos.
Franco Di Carlo: Acropark Roana photos.